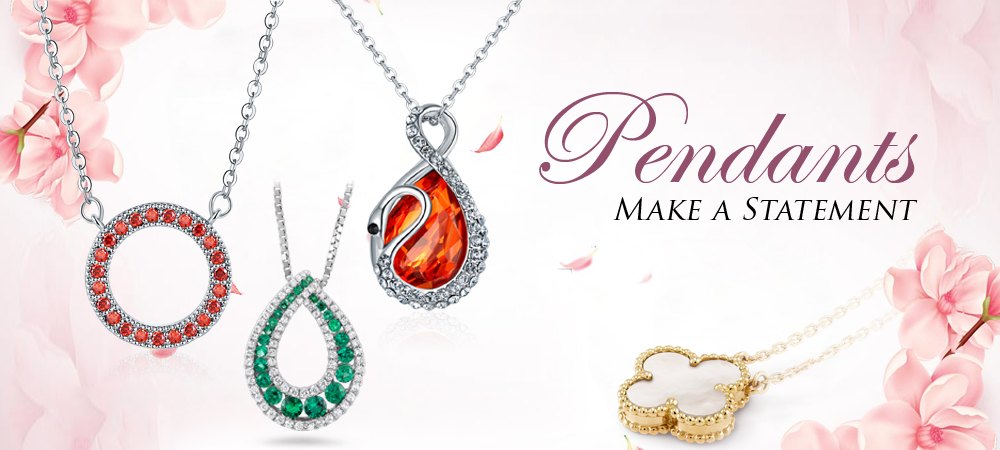 Pendants
kundan pendant sets online for women / girls
Pendant sets are really beautiful to look at and are very popular jewellery for women these days. Derived from the French word 'pendre', meaning 'to hang down', pendants are famous among women these days. When we think of the long list of accessories women wear, pendants are those that are hanging down and joined together by a simple piece of designer jewellery. The pendant's studio is basically a special enclosure that has got an amazing piece that hangs down. When it comes to sheer beauty and excellence, there is nothing that can beat a pendant. It has a simple design and yet it is elegant enough to catch people's eye. Whatever women's clothing is able to complete is something that everyone should have. Well, this is the pendant necklace. There are many different types of pendant necklaces that women can choose from. There are stone pendants, containing a piece of diamond or jewels. A quiet beauty from a woman is ojas that one would wear like a stone pendant. In addition, there are other amazing designs such as star pendants, heart-shaped pendants, religious pendants and many more to choose from. When you want to look your best and make sure that your modern day outfit is complete, then you need to select one of the best designs of pendants that we are here for you.
Different ways to style your pendant
Okay, if you want to style the Pendant sets indian jewelry that you are wearing, there are various options to choose from. You can wear long chain pendants with your gorgeous dress or gown and it will make them more attractive and tangled. In addition, there are some styles that give you a deeper appeal and look. There are great deals of large vivid pendants that are very thick, to begin with. End these fabulous beauties with your professional attire to impress everyone at work and we can say it with complete certainty that you will succeed. One of the notable patterns we have is the amazing couple or joint pendants. These beauties look great on any particular woman and there is no limit to the style. This is one of the most common types of pendants that you can wear. You can match your pendants with your amazing statement earrings and we assure you that the look will be absolutely stunning. Take a look at the Pendant sets indian jewelry designs that Jewels Galaxy has for you.
Browse Jewels Galaxy for unique design of pendant set online
Well, at Jewels Galaxy, we have a huge collection of pendant sets that you are looking for. Shop among the most beautiful pendant designs and we assure you that you are going to find what you are looking for. Ladies, don't waste your time. Start your shopping now.