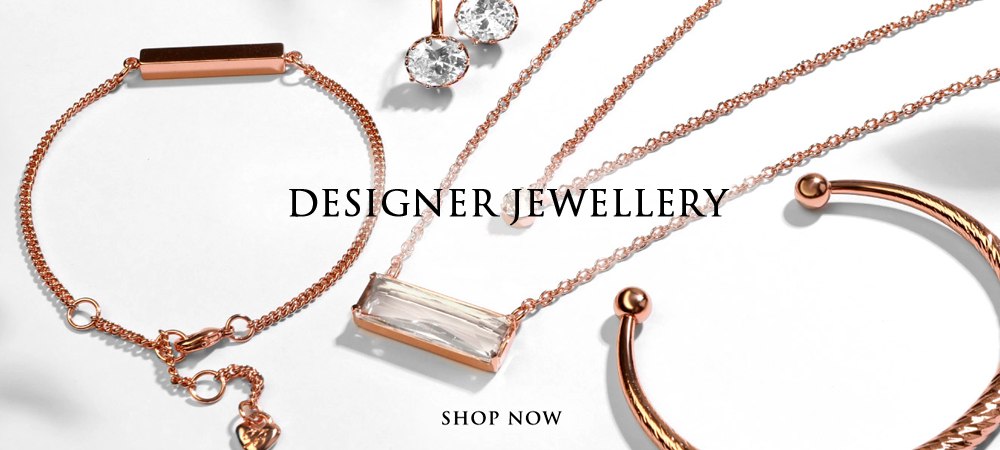 Designer Jewellery
Designer Jewellery Collection
The brilliance of gemstones and the appeal of astonishing Metal, come together on a singular design canvas in the exclusive Designer Jewellery Collection. The imperial bunch from the house of Jewels Galaxy is certain to set your senses blazing. The Collection is extremely luxurious, but much more: each piece is fashioned for the connoisseur, and no design is repeated.
This limited-edition collection by Jewels Galaxy features exquisite necklaces, earrings, fashion rings and bracelets, jewellery sets. With these exclusive pieces, the spotlight is now yours to own!
Combining Premium with Pocket-friendly
Combining the ageless premium metal and the lure of deep-hued gemstones, this custom-made collection is meant for the women of extraordinary taste, those with an eye for detail, elegance and sophistication.
Made-to-order and exclusively available only at jewelsgalaxy.com, this premium collection is one that truthfully befits the Major Welcome! And the best part is it all comes with a very pocket friendly price tag.
Promised Versatility with this Collection
The season of winter brunches has started, which means family reunions and cocktail parties! No matter what the occasion is, a true trendsetter knows how to get up, dress up and show up at a party. We bring to you this exclusive collection of earrings, necklaces, bracelets, jewellery sets and fashion rings in contemporary design and coloured stones.
The studded drop earrings are the perfect incarnation of grace and glamour. For a more traditional look, choose from a range of traditional items also available at jewelsgalaxy.com.
While the versatility of this collection completes the attire that you want to carry, it is also enough to make you stand out in the crowd with its intensity. Coloured stones for a colourful affair, or just American diamonds for an uber-sophisticated look, we have a versatile range to render you a characteristic look this Valentine season.
Refine Search