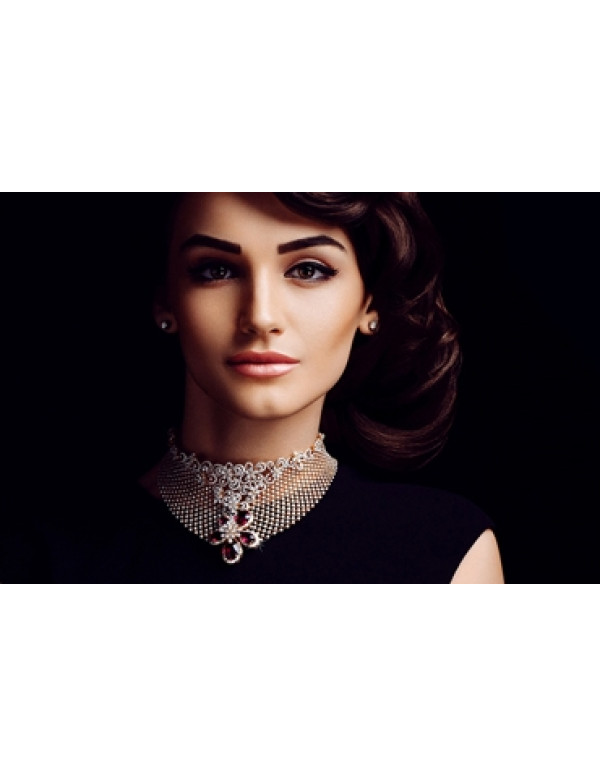 Studio Blog - By Jewels Galaxy
Posted by: Jewels Galaxy /29/06/2017
Introducing the new Studio collection by Jewels Galaxy
Whenever you want to feel confident, elegant, classic, yet modern – you get confused between what to wear to look stylish yet authentic. After many months of thoughtfully creating this collection, we are proud to introduce you to our latest collection, Studio. Look glam, but still appropriate for casual appearance. In addition, you can wear this collection to your most cherished moments like your wedding day or prom. This collection is so versatile and stunning. Our collection features an extensive range of earrings, bracelets, pendants and much more which bring this pleasing collection to life.
Our Motivation
The pleasing collection of Studio is created while keeping in mind the jewellery trends. The sharp features of jewellery are in broad contrast with the way jewellery has been designed for spans of times. Studio collection is elegant, candid and unfussy. What better way to reflect the contemporary woman? One of the sturdiest reasons why imitation jewellery is growing in popularity today is because it's so versatile. For a woman on the go, spotless, minimalist design are the perfect accessory because they move fluently from a daytime to a night-time look.
Our Collection
The Studio collection by Jewels Galaxy is one of our most sophisticated, unique collections yet. Drawing inspiration from new jewellery trends, this collection is created by experts after going through a catalogue that comprises of 5000+ products and designs, leading to the creation of something truly exquisite and pocket friendly. To break the jinx of repeated patterns, we have also included floral and paisley motifs in our design. These elements disrupt the predictability of the collection, adding a dash of the unanticipated in our jewellery. Attractive gemstones embedded in lightweight metal also add a touch of charm to the Studio collection. The collection includes subtle bracelets, bangles, earrings and graceful pendants that are waiting to be added to your jewellery collection.
Studio's Top Picks
While every piece in the Studio collection is extraordinarily astonishing, but still there are a few we believe deserve a special mention. These pieces are some of the most exquisite encapsulations of what the Studio collection stands for.
Heart Shape Pandora Bracelet
Imitate the balance of the feminine and masculine energies in this elegant Heart Shape Pandora Bracelet. Made with twin ethics of balance and motley in mind, this bracelet is the ultimate jewellery essential. From a corporate meeting to a lunch out with friends, this bracelet is the perfect accessory for any occasion.
Blue Crystal Drop Earrings
Reminiscent of the spoked wheel, our Blue Crystal Drop Earring is a superior, exceptionally designed piece from our collection. Centrifugal bars derive from a sparkling lilac centre, making it simultaneously simple and elegant. This earring is perfect for everyday wear and can instantly elevate even the simplest outfit. Immerse yourself in our latest collection to find the most exquisite, unique pieces of jewellery you will adore for many years to come. Explore our entire Studio collection to find stunning creations tortuously crafted by our skilled artists.
Multicolour Onyx Tassel Earrings
These Multicolour Onyx Tassel Earrings combine two of the biggest trends this season: symmetrical patterns and rose gold. The natural chaos of chains is echoed in the arrangement of identical tassel shapes in these earrings. These Earrings are the perfect accessory if you want a touch of understated elegance to uplift your outfit.