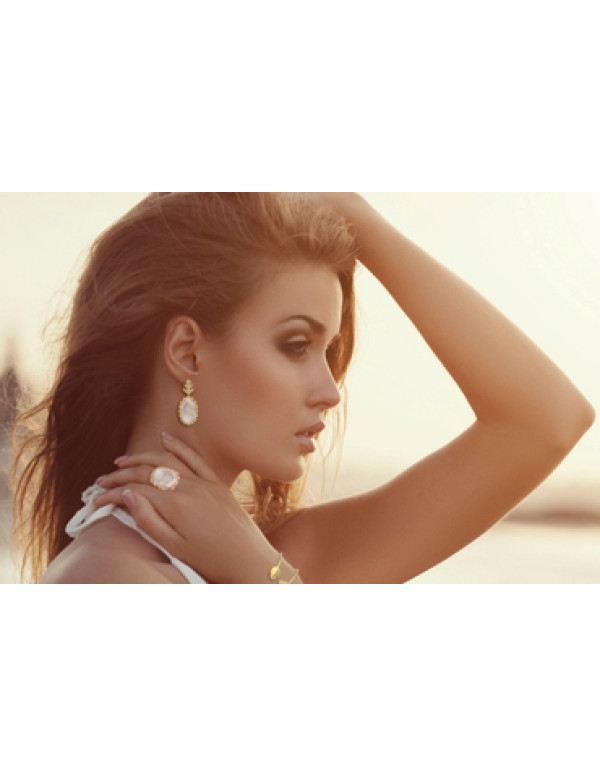 Earrings- Are you wearing them right?
Posted by: JewelsGalaxy /29/06/2017
Types of Earrings
Stud Earrings- Stud Earrings add a touch of style and poise and are revered for their unique colours. These seductive colourful stud earrings have increased in popularity in recent times and are sure to turn heads. Associating earrings with women is a thing of past. Now, with the evolving trend in fashion, men are even more interested in stud earrings. Studs are very easy to style and comfortable to wear. In addition, they can be worn at all no matter what the occasion or fashion style is.



Hoop Earrings- If you like to wear simple and trendy earrings then hoop earrings are just for you. They can be worn with elegant or casual outfits to look trendier. Hoop earrings are very fashionable and easy to carry. The contemporary and lively touch of the hoop earrings can enhance your looks. It can make you look super sexy, elegant or casual with it's style quotient. Hoop earrings look particularly great with cute and feminine hairstyles, but due to its size they can also be perfectly styled with your hair down.
Statement Earrings- Wearing Statement Earrings is a very easy and great way to accessorize yourself in a very trendy and stylish way. Most women believe that Statement earrings are only appropriate for special occasions like birthdays, parties etc. but if you style them correctly they could add a charm in your beauty, and make your attire much more fascinating. Statement earrings are a great way to accessorize even the most basic outfits. Furthermore, Statement earrings are also the best way to compliment stylish outfits that needs just a touch. In addition, the rich texture of these earrings makes them even more sophisticated and luxurious. These statement earrings from Jewels Galaxy are great to be worn at any occasion with a trendy or colourful outfit or even on the most basic outfits.
Dangle & Drop Earrings- Drop Earrings are a really great self-gifting idea, because they transit easily from day to night. Drop earrings are also called dangle earrings and vice versa, they hand below your earlobe. These earrings are available in various sizes and can vary in length from just an inch below the earlobe or all the way down to dusting the top of your shoulder. Drop earrings can be of all the metals or they can be set with diamonds or gemstones. If you love more girly styles you can always get importance by wearing cute bows, ruffles, dressy clothes and, obviously, accessorize your outfits.
Tassel Earrings- Lately Tassel earrings have become so popular that you'll see someone wearing them every day. They look so sophisticated and versatile piece of jewellery that you wear on any type of jewellery. Even more, you can wear them professionally, with your Boho looks, to night out events or just to look prettier and more stylish. Tassel earrings come in various colours, textures and designs so you can choose the one that matches your vibe.